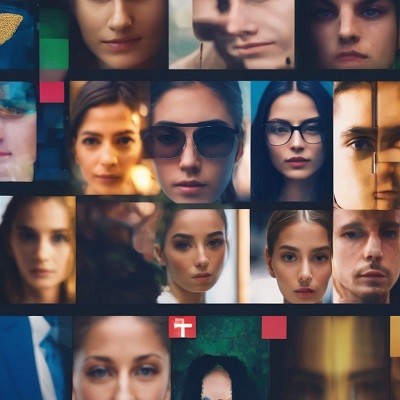 Your Leading Partner for Cutting-Edge Face Recognition Solutions
In an increasingly digital world, businesses and organizations are constantly seeking innovative solutions to enhance security, streamline operations, and improve customer experiences. One technology that has gained immense traction in recent years is face recognition. Its applications are wide-ranging, from access control and security to personalized customer interactions. Among the many players in the field, Smartgators stands out as a leading partner for face recognition solutions. In this article, we'll explore why Smartgators is the go-to choice for businesses looking to leverage the power of facial recognition.
The Power of Face Recognition
Face recognition technology, a subset of artificial intelligence, has made remarkable strides in accuracy and reliability. It works by capturing, analyzing, and comparing facial features from a digital image or video frame. The applications of this technology are diverse and have far-reaching implications:
Access Control and Security: Face recognition is a robust tool for ensuring secure access to sensitive areas. Whether it's a corporate office, government facility, or residential complex, Smartgators' solutions can help control entry and monitor premises with exceptional accuracy.

Attendance and Payroll Management: Businesses can streamline attendance tracking and payroll management by using facial recognition technology. It eliminates manual processes, reduces errors, and saves valuable time for HR departments.

Customer Engagement: In the retail and hospitality sectors, facial recognition can be used to personalize customer experiences. Recognizing loyal customers as they enter a store or hotel can lead to tailored services and improved customer satisfaction.

Law Enforcement: Law enforcement agencies benefit from facial recognition in criminal investigations. It helps identify suspects, locate missing persons, and enhance public safety.

Healthcare: In healthcare settings, Smartgators' solutions can assist in patient identification, access control, and monitoring patient well-being. The technology has also been pivotal in the fight against the COVID-19 pandemic, with applications in contactless temperature screening.
Why Choose Smartgators?
Several key factors make Smartgators the preferred partner for businesses and organizations seeking to deploy facial recognition solutions:
1. Proven Expertise
Smartgators boasts a team of experts who have deep knowledge and experience in the field of facial recognition technology. Their expertise extends to both hardware and software components, allowing them to provide end-to-end solutions tailored to the unique needs of each client.
2. Comprehensive Solutions
Smartgators offers comprehensive solutions that cover every aspect of face recognition technology. From software development and system integration to hardware procurement and installation, clients can rely on Smartgators to deliver a complete package.
3. Customization
One size does not fit all, especially in the world of facial recognition. Smartgators understands this and excels in creating customized solutions. Whether you need a system for a small business or a large-scale deployment for a government institution, Smartgators can adapt its technology to meet your specific requirements.
4. Cutting-Edge Hardware
To ensure the highest level of performance and reliability, Smartgators provides state-of-the-art hardware solutions. This includes high-quality cameras, servers, and networking equipment, all optimized for facial recognition applications.
5. User-Friendly Software
The success of any facial recognition system hinges on its software. Smartgators' software solutions are user-friendly and feature-rich, offering real-time monitoring, reporting, and integration capabilities. Clients can expect seamless operation and easy management of their systems.
6. Training and Support
Implementing facial recognition technology requires not only the right hardware and software but also proper training and ongoing support. Smartgators offers comprehensive training programs and provides continuous support to ensure clients get the most out of their systems.
7. Compliance and Security
Smartgators takes data privacy and security seriously. Their solutions are designed to meet the highest industry standards and comply with relevant regulations, such as GDPR. Clients can trust that their data and systems are secure.
8. Reliability and Performance
Reliability is crucial in security and access control applications. Smartgators' facial recognition solutions are known for their high accuracy and performance. This reliability is backed by rigorous testing and quality assurance processes.
9. Future-Proofing
Technology evolves rapidly, and Smartgators is committed to staying at the forefront of advancements in facial recognition. Clients can be confident that their systems will remain relevant and adaptable to future needs.
Success Stories
Smartgators' track record is a testament to their capabilities and commitment to excellence. Many businesses and organizations have benefited from their facial recognition solutions. Here are a few success stories:
1. Corporate Security
A multinational corporation with offices around the world turned to Smartgators to enhance its security measures. Smartgators implemented a comprehensive access control system based on facial recognition. This solution not only improved security but also streamlined employee access, reducing waiting times and enhancing the overall employee experience.
2. Retail Personalization
A leading retail chain sought to create personalized shopping experiences for its customers. Smartgators developed a solution that used facial recognition to identify repeat customers as they entered the store. This allowed the store to offer tailored discounts and promotions, leading to increased customer loyalty and sales.
3. Public Safety
A major city's law enforcement agency faced challenges in identifying suspects and locating missing persons. Smartgators implemented a facial recognition system that integrated with existing surveillance cameras. This enabled the agency to quickly identify and locate individuals of interest, leading to more effective law enforcement.
The Future with Smartgators
As technology continues to advance, facial recognition is poised to play an even more significant role in various industries. Smartgators remains dedicated to innovation, ensuring that their clients have access to the latest and most advanced facial recognition solutions.
In conclusion, Smartgators is not just a provider of facial recognition technology; it's a trusted partner for businesses and organizations looking to harness the power of this transformative technology. With their expertise, comprehensive solutions, and commitment to excellence, Smartgators is leading the way in making our world safer, more efficient, and more personalized through the power of facial recognition. If you're considering implementing facial recognition solutions, Smartgators should be your first choice.